Julia Anastasiou: Our merger aims to enhance our capabilities and broaden our offering
Speaking to CBN about the recent exciting merger of major shipping industry players OSM Maritime Group and Thome Group, Julia Anastasiou, Chief Crew Management Officer/Managing Director of the newly-emerged OSM Thome said the commitment to their customers and partners remained unchanged under their new identity.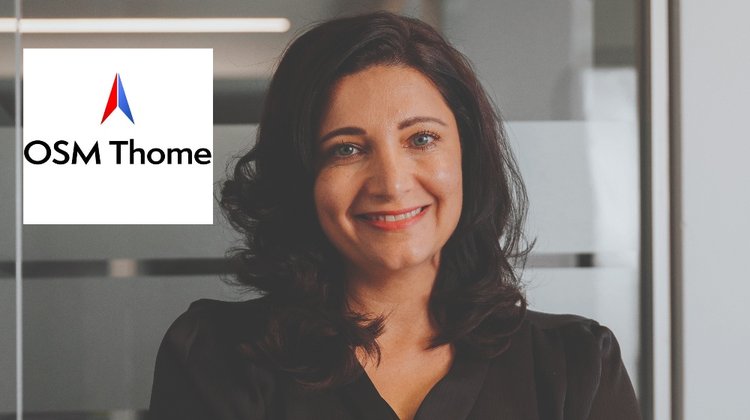 "We would like to emphasise that our commitment to providing high-quality products/services and maintaining strong business relationships remains unchanged. Our merger aims to enhance our capabilities and broaden our offerings to better serve our valued customers and partners," Anastasiou said.
She was also careful to underline that the merger had not created any change in contracting party. "We would like to assure that despite the merger, there will be no change in the contracting party for existing contracts with OSM or Thome. All rights, obligations, and responsibilities outlined in those agreements will remain intact," Anastasiou said.
She also noted that the merger will not affect the status of the DOC for our contracts. Until further notice, the entity holding the DOC will remain the same, Anastasiou added.
" It is important to note that while the merger has taken place, any potential name changes resulting from the merger will be implemented at a later stage. We will promptly communicate any such changes to all our business partners, ensuring a smooth transition and avoiding any confusion," Anastastiou concluded, inviting any partners or clients with questions or requiring further clarification regarding the merger or its impact on existing agreements, to contact the new company.
The merger was approved by competition authorities in May 2023. Earlier, when announcing the merger, meanwhile, the, at the time two companies, said that by joining forces, they would be building an even stronger platform on which they will continue to deliver world-class ship management services to their customers and continue to improve.
Both OSM Maritime and Thome were deeply rooted in the Norwegian shipping tradition and expertise, and they combine this with the modern drive of Asian business enterprise. The headquarters of the combined company will be located in Arendal, Norway, with strong technical management hubs maintained in Singapore and Europe, including Cyprus.
"Together, the two companies have a total of 31,000 employees, whereof 2,000 onshore in 22 countries, representing a diversity of expertise and experience. It is the people that enable us to deliver top quality and sustainable solutions to our customers. We operate across all the world's oceans, and the efforts of our 29,000 seafarers are key for the position we have gained within international shipping," commented Olav Nortun, Group CEO of Thome Group at the time of the merger's announcement.
At the time it was also noted that two companies managed 1,000 ships, whereof 450 ships on full technical management, and 550 ships on crew management.